PERFORMANCE AND EXPERIENCE
Whether you're remodeling your bathroom, kitchen, or creating an outdoor living space, you can be sure that our team will deliver a brilliant performance from start to finish.

A FOCUSED TEAM
Our design team and installers are focused on creating a functional and aesthetically appealing environment.

TRANSFORMATIVE RESULTS
Our team listens to what you are wanting to see and make it happen. Your new space will transform your lifestyle for years to come as well as add value to your home.

ONE COMPLETE TEAM
No need to have multiple contractors in your home…  Red Rok Remodel is your locally owned one-stop-shop for your next 'dream' remodeling project!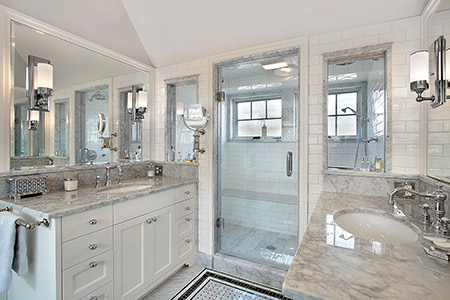 Create Your Luxurious Bathroom Today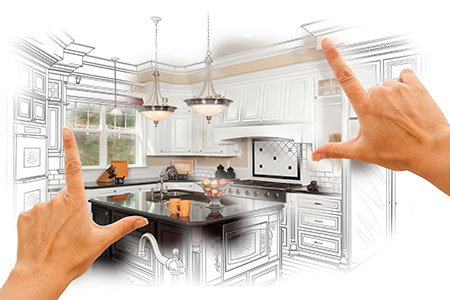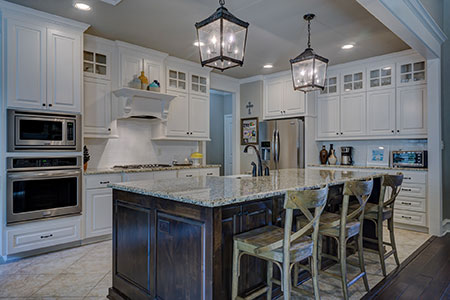 Design Your Dream Kitchen
Transforming The Kimmey's Master Bath

Starting with Martin Alvarez, he was a delight. He was more than pleasant at all times and he would always be prompt in returning calls and emails. I would work with him any day. Very nice. Luis was a worker that came every day and worked hard, sometimes beyond hours. He was proud of his work and therefore cared about it. That was important to us. He did a super job and we love our tile and flooring. Martin and Luis gave us advice along the way which helped us a lot. It was a totally positive experience and I will call Bentley again.

Good people! Great product. One of the best investments I ever made… Love it!! Frank and his crew are a class act. Martin's team was wonderful to work with.

My husband and I loved the entire remodeling experience, from start to finish… Our new spa-like bathroom is amazing! We will definitely call them again for our next project.